Marketing Strategies for a New Car Wash Businesses
People spend a lot of time & money setting up their new Car Wash site but don't always spend equal time thinking about the marketing strategies for their new car wash businesses.
It's really important not to forget that at the SAME time you're building the physical foundations for your site that you should also be starting to market your car wash to the public. There's quite a lot of info in this post that both new & existing operators should find beneficial. Buckle in – it's worth your time to read this in full!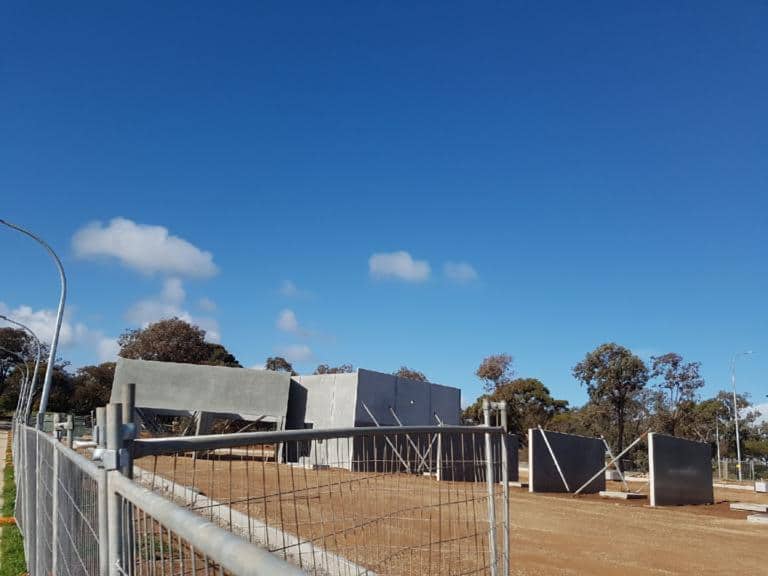 Pre-Opening Build
This is a critical time to start letting the public know that a new offer is coming their way. Get potential customers excited about what you're building – let them know EXACTLY what is happening on your block of land as you're starting construction. Tell them how your business is going to benefit them.
Action Points:
Put banners up during the build process (see below for content ideas).
Approach local communities, clubs & businesses. Spread the word about the upcoming car wash. Give out some free washes to generate community excitement.
Create a discounted foundation wash club membership offer – if applicable.
Start a Facebook page – share progress images, explain your offer & convey services.
Laserman – this is an option for CWW customers where available. You really can't miss him!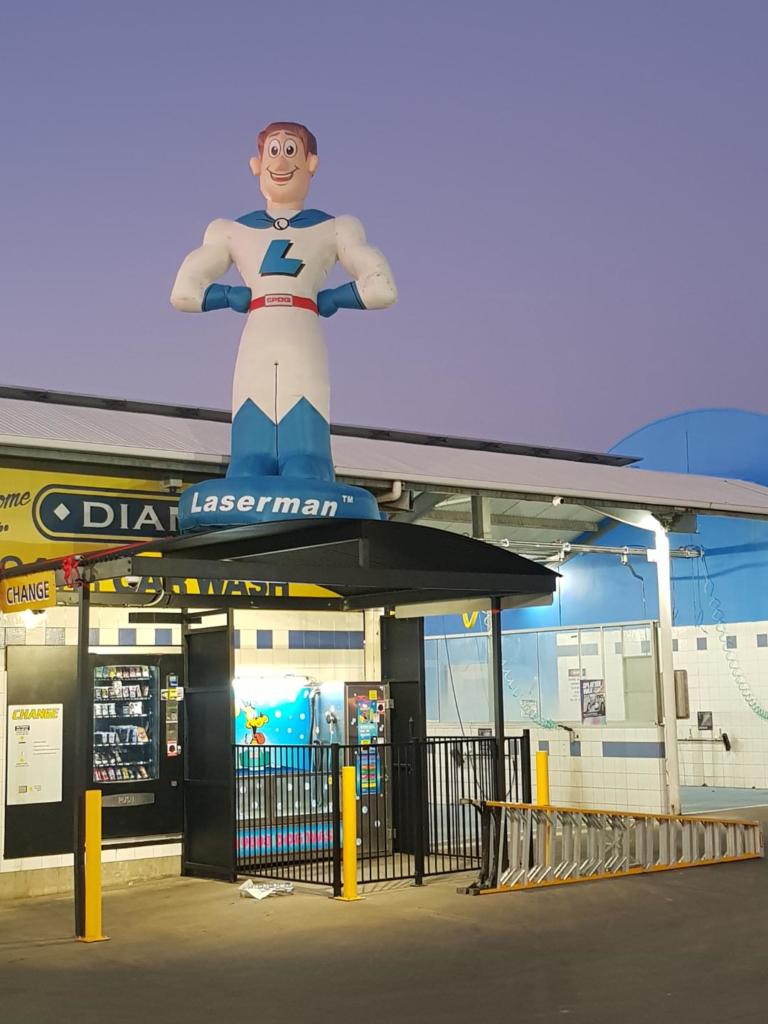 Banner Ideas
New Car Wash Opening Soon!
Laserwash Car Wash Coming Soon!
No time to wash your car? Car Wash Coming Soon
Advertise EXACTLY what your offer is: Touchless Automatic Car Wash – Self Serve Bays – Dog Wash COMING SOON!
Clean your dirty car here soon – Opening November!
(We can supply images & logos to all Carwash World customers to help with this).
Advertising Options
This all depends on your area & your demographic but you may wish to look at the following options to incorporate them into the marketing strategies for your car wash business.
However you choose to target people there's one main thing to consider. You need to have a compelling offer. A compelling offer has a CTA (call to action) – get people excited to try your car wash. Your offer will depend on your entry system but discounted foundation wash club memberships & free wash days for the first days you are open work very well.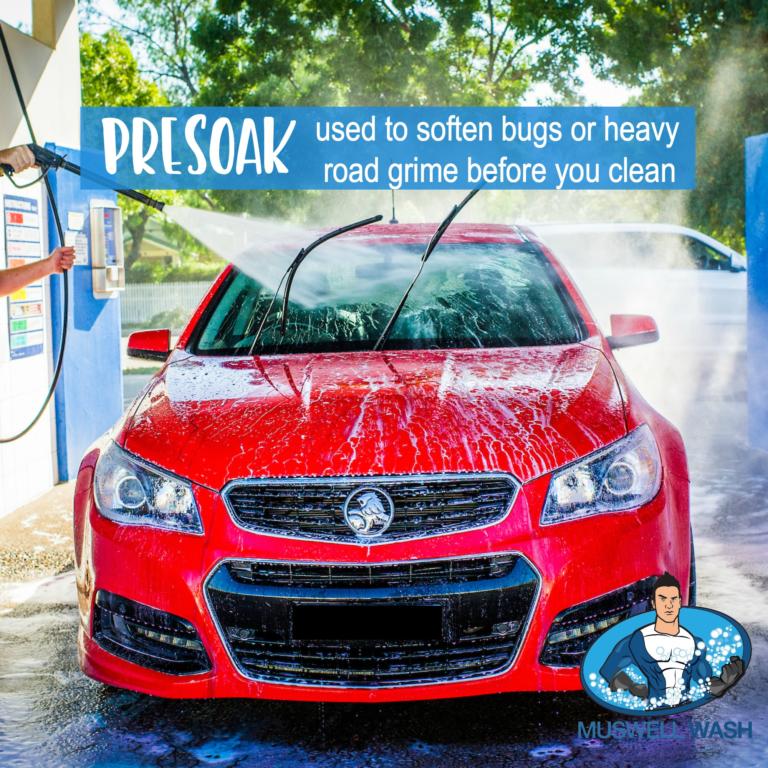 Also ensure you explain to customers why you're better & different. Talk about your Automatic car wash. People would like to know it's a touchfree Laserwash, has no friction & is safe for car paint. Explain the types of waxes or chemicals you use, tell them how you protect environment using recycled water.
Action Points:
Print medium – potentially a flyer drop or brochures to hand out. Leave on cars in car parks etc, leave with local businesses & groups.
Radio advertising – advertise free wash days if applicable (see below) or a $10 introductory pricing offer.
Social Media – this is an inexpensive way of promoting your new business as well garnering interest in your upcoming offer. Start your Facebook page – Coming Soon. Advertise what your offer will be, talk about soaps, waxes, why washing at a car wash is better for the environment (see ACWA's driveway to waterway initiative to encourage customers to think more about where chemicals go).
Grand Opening
We recommend a minimum of 2 days FREE washing. This is your opportunity to test the equipment – gets as many cars through as possible. It's crucial for new owners to get a feel for equipment, adjust chemical delivery & train staff. It gives us & you the opportunity to work together to tune the equipment making sure we're producing the highest quality clean. CWW keeps a technician on site for 2 days to work through this with you.
Actions Points:
Ensure the staff on these 2 days are approaching people pulling into the self serve bays & encouraging them to try the new automatic car wash for free instead.
Ongoing Promotion
Once you've been open for a while you'll get a feel for how the business is tracking. You'll want to then think about driving sales during your slower periods. For example, if Tuesday afternoons are quiet, run a promo. Some suggestions are ladies day, pensioner day or if your name starts with a letter of the alphabet, get free vacuums with any Laserwash purchase.
Action Points:
Create Seasonal & Event Calendars – set up a marketing calendar that focuses on seasonal events such as Mothers Day, Easter, Fathers Day & then make sure you document local events such as fairs or car rallies that could encourage ways to promote your car wash.
Partake in community events & fundraisers – sponsor a local sporting team. Show that you're active within the community – this gets buy in from the locals & in turn they help advertise/support your business.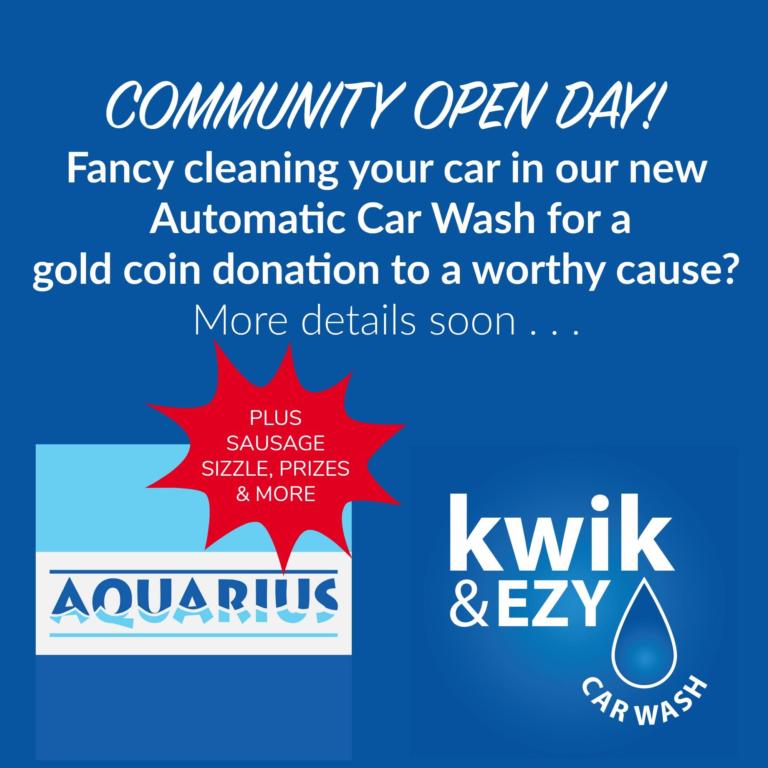 Digital Advertising
Create a simple website – even a single page website for google ranking. Advertise your services, location & contact details.
Social Media – Facebook is the most critical SM platform. You can boost posts & promote your business directly to a very refined target audience. For example, you can promote only to people who live within a particular kilometre radius of your business, who have an interest in new cars & are between the ages of 25-65.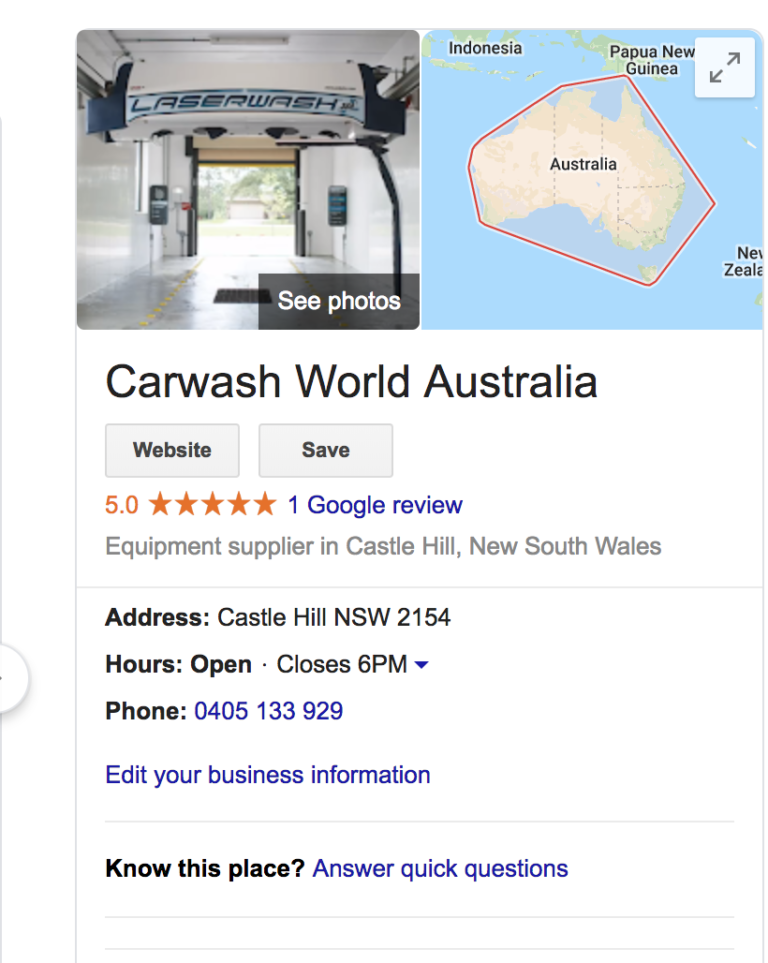 Set up a Google Business Listing – this is CRUCIAL. This is where your business shows up on the right hand side of a google search page. People can also leave reviews here & whilst some reviews could be negative, you need to see it as an opportunity to get better.
Sign up to free local business directories – this helps with Google ranking & helps customers find you.
Complaint Handling
The greatest asset your car wash can have is superior customer service. Every customer is an opportunity to grow your business. How you deal with issues or problems is critical. Always look at things from a customer's perspective. If it's confusing, difficult to use or just not up to standard – fix it right away. Reply to reviews & complaints with empathy, offer to fix the issue as best you can & assure the customer you want a positive outcome for them.
Actions Points:
Train your staff. Every customer should be acknowledged. This is simple retail, yet is often forgotten by businesses. Your staff should have a desire to ensure your customers know how to use the equipment & are getting a quality clean.
Respond to reviews & complaints immediately. Often unhappy people are placated instantly when you offer them a solution.
Have your out of hours contact phone number clearly posted on site. Sometimes things go wrong, often when the attendants are not working. Don't make it hard for customers to contact you about an issue.
If social media is all rather new to you – here is an older blog post that has some tips for car wash owners:
If you have any other questions – feel free to Contact Me: sarah@carwashworld.com.au