WE GET RESULTS
We've helped many customers identify their requirements, goals and future plans to create a specific
package for  profitable and easy to run car wash businesses.
Check our car wash testimonials to see how much our customers love working with Carwash World.
You can also check our STARTING A CAR WASH BUSINESS page for more information.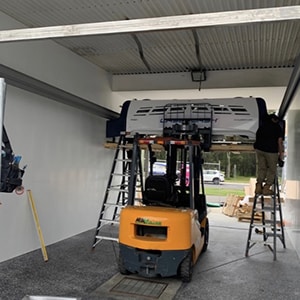 We recently had another Laserwash 360 PLUS installed without any problems. I would like to say that the team at Carwash World will go out of their way to help, and I will recommend them to anyone thinking to upgrade their site.
Collin - Car Buffs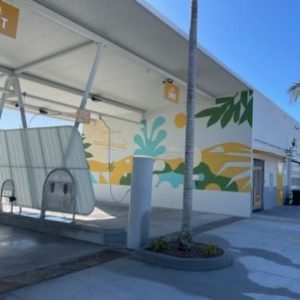 Following our initial engagement of Carwash World to complete an equipment install earlier this year, Carwash World have recently completed two further site installations. The team have proven to uphold the quality of work, quick turnaround time and level of communication. Any queries or requests were met with a willingness to please.
Matthew - Sparkletown Springfield City Car Wash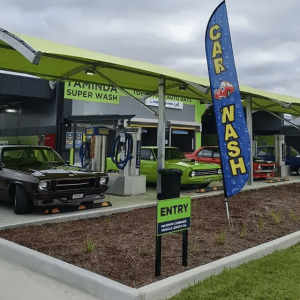 I met John Sewerle two years ago at our 2500m2 Taminda Super Wash site in Tamworth and discussed building a new carwash. My wife and I have owned numerous businesses in the past, however we are new to the carwash industry. Without a doubt, we would have really struggled if it had not been for John's knowledge, experience and guidance. He suggested what would and wouldn't work and ultimately what he would do if it was his site. We are extremely excited that the project is now complete and has exceeded our expectations in appearance, layout and quality. We will be forever grateful to John and his team for the passion and professionalism shown installing our Prowash equipment and two fully optioned Laserwash 360's. All his staff have gone over and above to ensure we get off to a flying start in our new business. I would absolutely recommend the Carwash World team to anyone that is building a new carwash or rejuvenating an existing site.
Noel - Taminda Superwash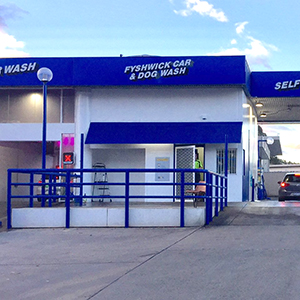 After giving our Fyshwick car wash a face lift five years ago, using equipment supplied and installed by Carwash World, we have enjoyed smoother operation, with little down time compared to our other sites. John, Dave and their team are very professional in the way they communicate and their attention to detail is second to none. This is the reason why during the COVID-19 pandemic I purchased two more Laser 360 plus machines. All machines will have their faults but having said that, Dave has always replied to any issue that I've had. I'm now in my 30th year of washing cars and I can highly recommend Carwash World with their excellent service.
Greg - Fyshwick Car and Dog Wash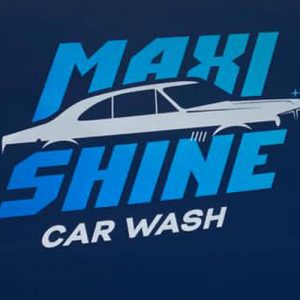 The Carwash World team have just completed a retrofit install at my car wash with a Laserwash and 4 self serve bays. I can't speak highly enough of the team. From the start they have supported me through the whole process with not just equipment, but expert advice. Sarah helped with the aesthetic makeover of the car wash and worked directly with my signage company providing all the designs and templates saving us time, money and stress. Dave and tech crew worked so hard to ensure the install was finished as soon as possible. The support Carwash World gives is a breath of fresh air considering my previous supplier just didn't even answer the phone when I called!
Aaron - Maxishine Car Wash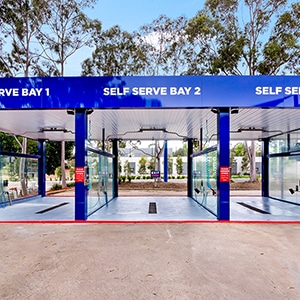 We recently engaged the team at Carwash World to replace all of the equipment at the Bella Vista car wash site we had taken over. Car washing is a completely new business for us, but team guided us throughout the whole process from start to finish. Everything from their support, service and equipment has been nothing short of professional and of excellent quality. These guys go above and beyond for their customers and I'd have no hesitation in recommending them to others.
Matt - Soak City Car Wash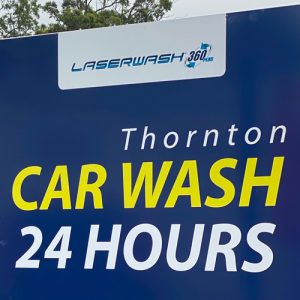 Carwash World have assisted us with developing and managing two car wash sites over the last 12 months.Their knowledge and professionalism has been outstanding and they are prepared to go that extra yard for their customers. I would have no hesitation in highly recommending their services.
David - Thornton Car Wash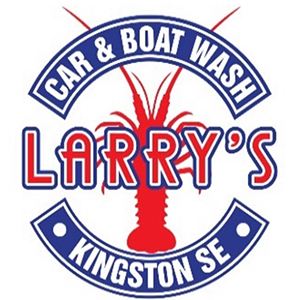 When looking for a company to assist with my new car wash build I came across John from Carwash World. From day one he was very helpful and full of suggestions, I never looked any further because Carwash World ticked all the boxes. The entire experience from quoting right through to install and opening day was great. All equipment is of absolute top quality and couldn't be happier. Yes things went wrong but their backup service has been second to none I cannot recommend John and his team enough! Get on board you will not be disappointed!
Nick - Larry's Car Boat Dog Wash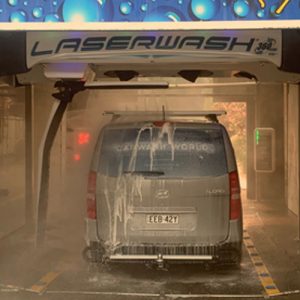 My Name is Jeff, owner of Pacific Car Wash in Coffs Harbour. I've been in the car wash industry since 2011. In November 2019, the Carwash World team replaced my old PDQ-4000 with the new PDQ-360 Plus. I have been dealing with Car Wash World, John Sewerle & his tech team for over 6-7 years. The assistance and support is excellent, their service has been no less than professional and fantastic, so for me, it really was a no brainer. The new PDQ-360 Plus has been operating for 8 months. The feedback from customers has been extremely positive, the word has definitely spread through the community how great the new auto is. Not only is Pacific Car Wash receiving the return custom, new customers are coming in daily to try the PDQ-360 Plus. Bank balance is looking a lot better!!
Jeff - Pacific Car Wash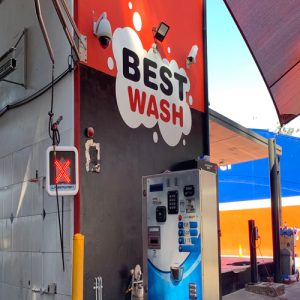 I've enjoyed a great relationship with the Carwash World team for a number of years. Their business advice, technical support and equipment are second to none. I recommend them to anyone who is looking for a trustworthy equipment supplier who delivers on what they promise.
Des - Best Wash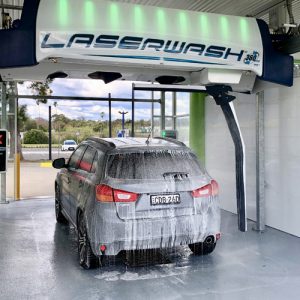 Here at Spic N Span 24 hour Carwash we've dealt with John and the team for 8 years. In that time they have become an invaluable resource. When upgrading the Laserwash 4000 to the 360, it was done quickly, professionally and followed up by great after sales service. Dave has always been a great tech help for me. Whenever a problem pops up he's always just a call away and soon has it sorted.
Tim - Spic N Span