Talk to the people who know,
live & breathe the car washing industry
Are you seriously considering starting a car wash business? Do you need to know what the actual process for starting a car wash business is and the steps involved? 
Carwash World specialises in all commercial pay-per-use car washes including Automatic Car Washes, Self-Serve Bays and Dog Washes. We know what's important to you as an operator and your customers.
STARTING A CAR WASH BUSINESS
1. CREATE A ROUGH BUSINESS CONCEPT
If you've been doing your research and understand your area, you should be able to start to draft up a projection of the type of configuration you want to build. How does your site look? How many automatic car washes, self-serve bays, vacuums, dog washes? The configuration can certainly change but for budgeting and searching for land, you should have some idea at this point. Once you have this concept, you can call us to discuss what size block you'd need to be researching and what parameters you may need to consider before starting a car wash business.
2. SELECT THE RIGHT SITE
Finding the right block of land to set up a profitable car wash is a major task and not one that should be rushed. At Carwash World we have a blueprint of things we look for that all work together to create, what our 80+ years of car wash industry experience tells us, is the best recipe for success. Site selection is your first stepping stone to success and you should engage with professionals to guide you on this path.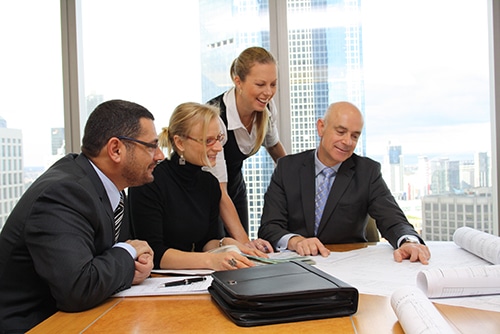 3. ENGAGE WITH A CAR WASH DESIGNER
We recommend working with a designer who specialises in the car wash industry. These people are highly skilled in the intricacies of designing a car wash and how to get the best ROI from your layout. Because this is a niche area, this also means the planning and DA process goes a lot more smoothly. You want this process to have minimal delays as holding costs can easily blow out your budget.

Having one person who can take you from initial design concept, DA and planning through to the finished product is key. It's a good idea to decide at this point whether you want a designer who will project manage everything, including tendering and the build process, or if you're happy to manage the trades yourself. We have designers who offer both options when starting a car wash business.
4. FINANCIAL MODELLING AND BUSINESS PLAN
These are your strategic plans that will help you calculate the costs, refine your budget and forecast your expected ROI. Your business plan documents exactly what you plan on doing and how to do it. It's a vital component to attaining finance, plus it will help you prioritise and project for the future.

Carwash World has business plan templates available to support our customers in this planning stage.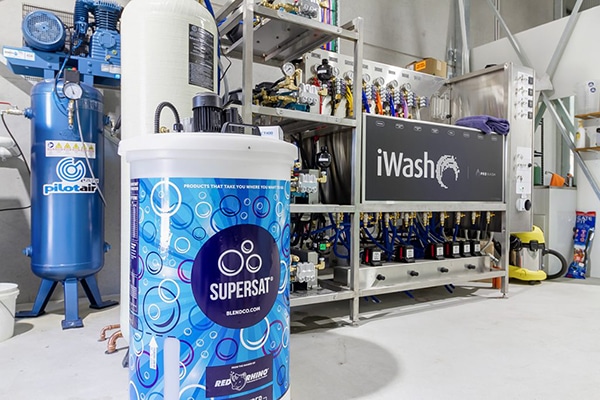 5. PICK YOUR CAR WASH EQUIPMENT
You're investing a lot of money when starting a car wash business, so we encourage you to spend a considerable amount of time researching suppliers and their equipment (us included).
It's actually not as simple as just 'buying equipment', you're essentially buying the distributor and the level of service they can offer.
We've compiled a list of things you want to consider when you're doing your due diligence on car wash equipment, which you can obtain simply by
emailing us.
6. TENDER TO BUILDERS AND SERVICES
You've now selected your land, finalised your design and have your equipment specifications all confirmed. You're armed with all the information you'll need to tender your job to the trades. Rule of thumb for a build is to budget approximately $100 -$200K per bay for the build side of things.

Trades will not only include your builder but also a plumber who will look after all of the underground works (pits, water treatment etc) and connect your site to the water mains as well as the car washing equipment once installed. Same goes for your sparky, they will connect your site to the power grid and facilitate the electricals based on your site plans, as well as connecting power to the car washing equipment post install.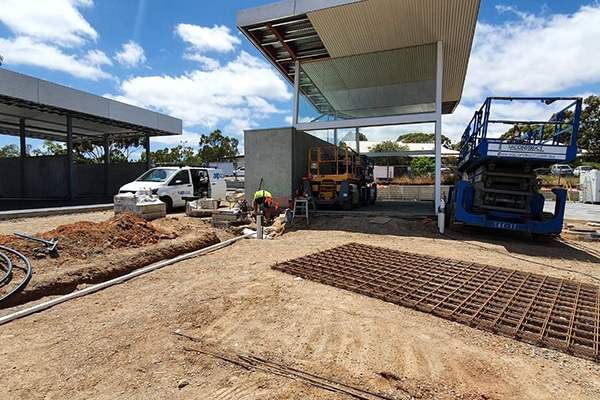 7. BUILD YOUR SITE
At this point everyone in the equation all works together during the process of the build. Your project manager, site designer, trades and car wash equipment supplier will all be party to the process.

Working with people who are familiar with the car wash industry tends to make this process smoother and quicker. It's also important to note that once you're at the point of construction, you will need to be ordering your equipment to allow for any manufacturing lead times.
8. MARKET YOUR BUSINESS
There's a lot of information on our blog about marketing your business. We recommend you check out our post:
Marketing Strategies for New Car Wash Businesses.
It's a great idea to make sure you start drumming up excitement for your business BEFORE you open – you're looking for community awareness and excitement in the lead up to your opening.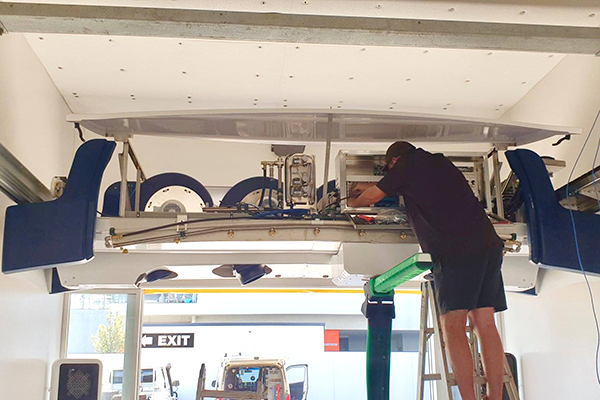 9. EQUIPMENT INSTALLATION
Once your site is built and your trades have done their job, your car wash supplier will then install your equipment. Installation times will vary but generally installation takes 10 – 14 days.

Your equipment will be commissioned and tested to ensure it's running exactly the way we would expect. You then receive ongoing technical and maintenance support from our experienced crew, who are always available when you need them.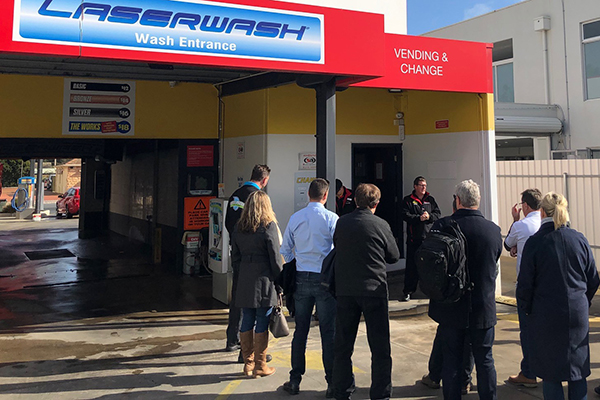 10. STAFF TRAINING
On the last few days of the install, we encourage you to have your team on-site so we can train them up in all the basics they need to know. We provide a structured training plan complete with folders and checklists for your staff to follow ensuring smooth day-to-day operations.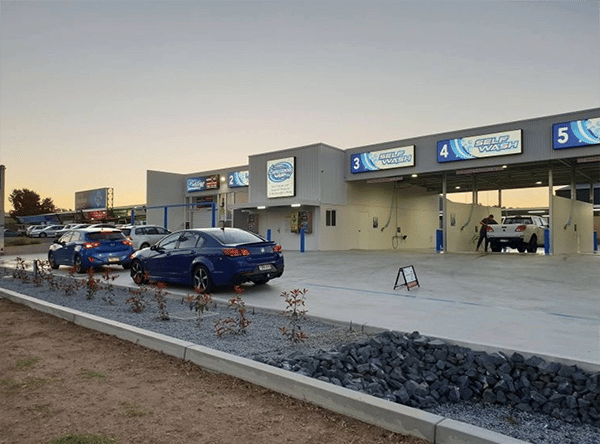 OPENING DAY
You've made it. The bulk of the work is done and now it's time to start getting an ROI on your investment. Make sure you read the
Top 10 Car Wash Business Commandments
which provide the basis for a successful car wash business. You can also see more of what we do by taking a look at some of our recent installations.