10 Car Wash Business Commandments
Owning a car wash can be a lot of work. Staying on top of employees, marketing, social media and ensuring your equipment is delivering the best possible wash to name just a few responsibilities.
We've put together a list of 10 Car Wash Business Commandments that you should be trying to focus on to ensure that your customers are satisfied and you're profitable. It really doesn't matter whether you're running a single in bay automatic or a 40 foot tunnel – these non-negotiables stay the same.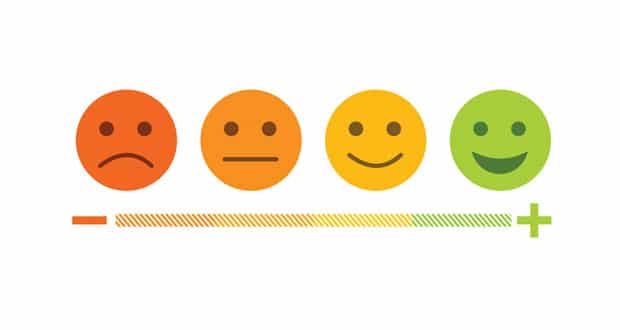 Focus on offering both value and speed – customers who use automatic car washes are looking to have their car sufficiently cleaned in the shortest amount of time possible.
Keeping your site super clean and well maintained – just because it's a facility to clean your car doesn't mean it should look dirty. In fact, it should look as clean as possible to show how much pride you take in your car wash. This means no chipped paint, no broken equipment and certainly no build up of dirt, sludge or mould.
Clear signage, great lighting & quality cameras – communicate your offer, value & promotions with clear, concise signage. Great lighting is a wonderful marketing tool & also makes your customers feel safe. Quality cameras are also a must.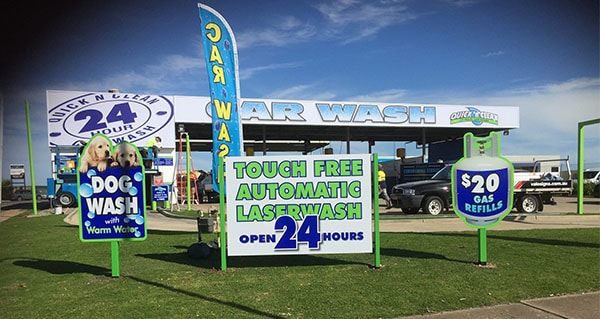 Ensure equipment is simple to use for customers – yes, YOU use the equipment every day but your visitors do not. If something is confusing or intimidating (ie hard to access wash bays, triggers on hoses that get stuck) chances are people won't come back.
Don't have too many wash options to chose from – customers want choice but not too many. Research shows that too many options leads people to feel overwhelm. We suggest no more than 3 options for your automatic car wash – ditch the cheap, budget wash & watch your profits grow.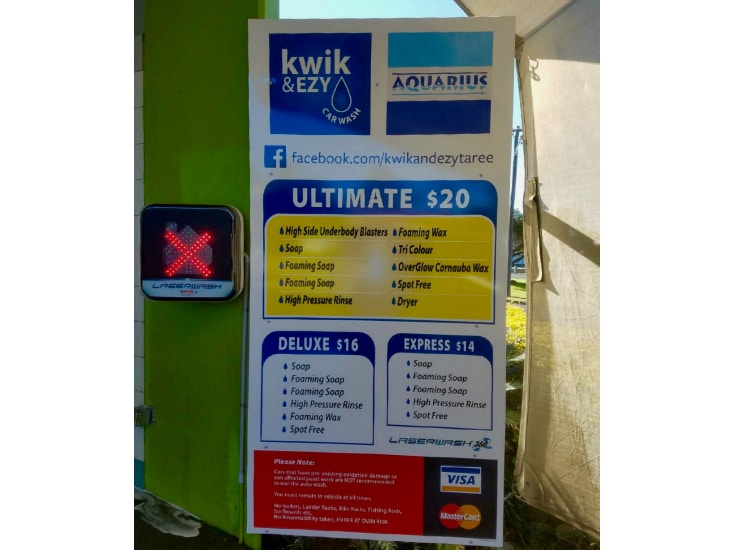 Maintaining & servicing your equipment – you have spent a considerable amount of money on equipment so you must service regularly to avoid unnecessary breakdowns or repairs. Downtime = Loss.
Making sure your chemical delivery is on point – especially important for a touchless car wash but also relevant to any car wash. Running test washes & making tweaks to chemicals regularly is a must.
Creating relationships with customers – building & maintaining a relationship with customers is imperative for repeat business. Utilise your attendants & their customer service skills as well as social media to communicate how much you value their business.
Invested staff – your employees need to have synergy with your brand & offer. They need to hold the businesses values front of mind. It's important that they have been trained to have a broad knowledge of the equipment & the product delivery.
Strong offers & promotions – keep things fresh & inviting by creating deals your customers will get excited about & to entice new customers. Discount codes, giveaways on Facebook & Unlimited Wash Clubs are all excellent ways to add more value.
No matter how busy you are in business, if you simply ensure you focus on the 10 Car Wash Business Commandments above you'll have yourself a popular car wash that the locals love to visit.